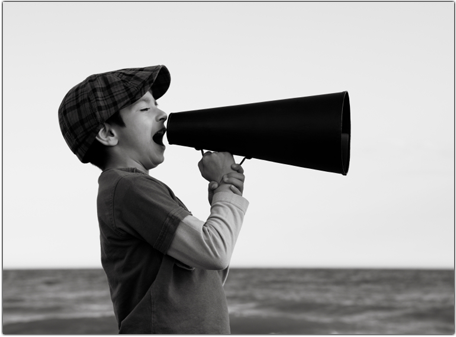 Truth or Myth?: Line managers will know if absentees are swinging the lead
This is a Myth.
Managers may often feel that they 'know' when employees are faking absence. This could be based on many factors such as, personal relationships or noticing patterns of absence i.e. always sick on a Friday. Managers may also use social networking sites such as Facebook to check up on their employees. (according to HR magazine, approx. 6% of managers have done this) and some have been known to drive to the employee's house to try and catch them out (approx. 9%). But unless you are a medical professional and have examined the employee – there is no way for you to prove your case.
There are a whole host of legal issues that could arise from the outright accusation of faking sickness and even the behaviour exhibiting that you do not believe the employee (such as unannounced visits to their house). Examples include, legal proceedings and tribunals for unfair dismissal, discrimination and even harassment – none of which are welcomed in any business.
As an employer, unless a GP or Occupational Health physician proves there to be nothing wrong, there is very little you can do to win the argument. Even if the GP or OH says that there are no physical symptoms, there is no proving that the problem isn't mental, such as stress. The employee may even be stating one problem to hide another. ACAS highlight's the employment conflict in absence time allowances: Some employees take short notice sick leave for personal problems/ tasks as annual leave cannot be given at short notice. Therefore, they lie.
The best option is to simply to introduce trigger points in your absence policy that highlight any pattern of absenteeism that is becoming an issuecause for concern. The triggers should pick up recurring short term absence as well as long term absence and accumulating time off. A good combination is to have:
1.    a frequency trigger e.g. 3 spells in 6 months
2.    a long term trigger e.g. 4 weeks; and
3.    a total time off trigger e.g. 4% personal absence level, which for full time staff is the same as 9 absence days per 12 months
These should all follow a rolling 12-month period. Implementing universal triggers across the company ensures that you are treating all staff equally and that way there is no risk of litigation from discrimination and claims for unfair treatment will become less likely. The emotion is removed as managers should no longer waste their time deciphering if an employee is really ill but instead problem absentees will be dealt with at return to work interviews and through the review meetings that should follow when any of the triggers has been tripped. Clear improvement targets should be set at the review meetings. In many cases, just the added attention on absence and proper return to work interviews will weed out any employees taking their employer for a ride. However, with proper triggers and consistent application of policy, the employer is in a good position, if an employee is not performing and doesn't show any inclination for changing or commitment to the job, to manage them out of the business.
Although looking at an employee's social networking site may seem like the most straightforward way of checking up on excuses given, it is inappropriate to do so, as revealed by ACAS's social research paper. When confronting the employee it is likely to be seen as 'spying' or 'intruding' if their Facebook or Twitter is used against them as there are several issues regarding privacy. If your absence management policies are correct, then the real reason should begin to emerge via Return to Work interview answers and Absence Review Meetings.
Managers should not be looking to single out one employee. There are general absence management methods that can be adopted to prevent employees being able to regularly fake illness, but none that can be put upon a single employee just to 'prove' their sickness.
As ACAS states in their 'managing attendance guide', most sickness absence is genuine, but because of the nature of absence, some of it is unexpected, hard to manage and not always for reasons caused by sickness. Especially with short notice. In this case, Honeydew Health can guide employers in noticing and managing absence patterns and behaviours whilst introducing occupational health to your company. Just get in touch.